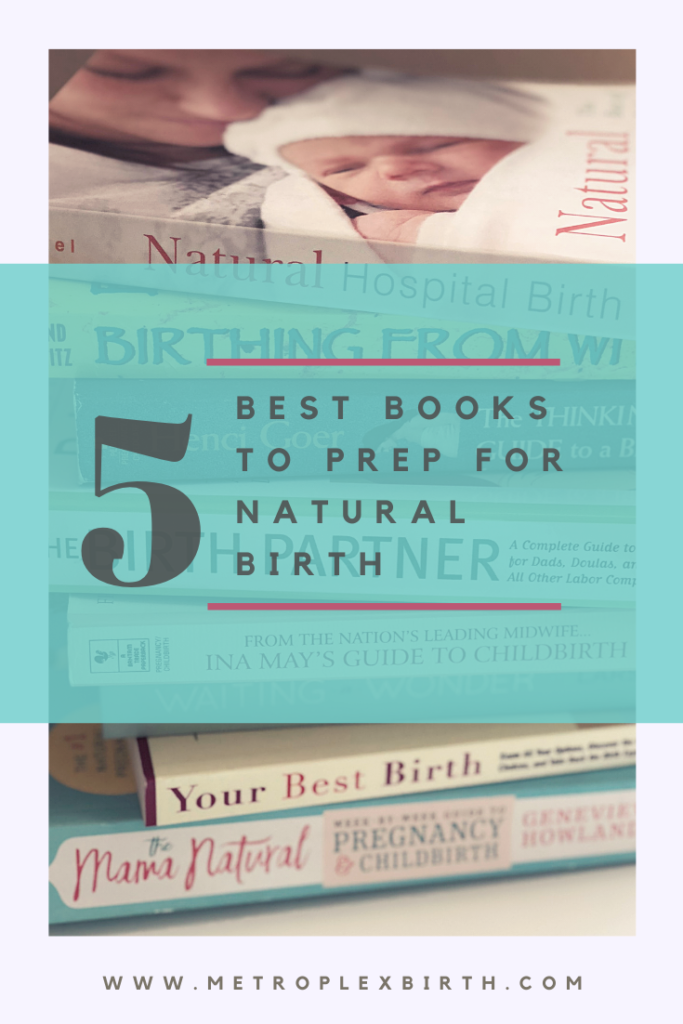 Preparing for Natural Birth
So, you're planning a natural birth… awesome! Before I start talking about books, can I just take a minute to give you a little pep talk? When it comes to having an unmedicated birth, women tend to doubt themselves or say, "Well, I want to, but I have a low pain tolerance" or "I want to, but I don't know if I can."
As someone who has witnessed countless students and doula clients have natural births, as well as had three natural births of my own, I'm here to tell you that you absolutely can do it! Your body was made to have a baby and your baby's birth holds the possibility of being one of the most beautiful, transformative experiences of your life.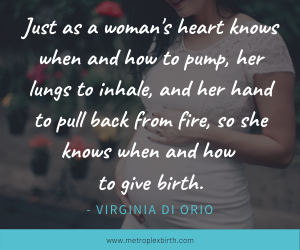 Of course, natural birth can happen without any preparation at all, but you will likely have a more peaceful, enjoyable birth experience if you spend some time preparing for your birth during pregnancy. Educating yourself is the best way to prepare for natural birth, either by taking a comprehensive birth class or by reading empowering books about birth. I did both when I was preparing for my first unmedicated birth and I recommend both to all expecting moms no matter what type of birth they are planning.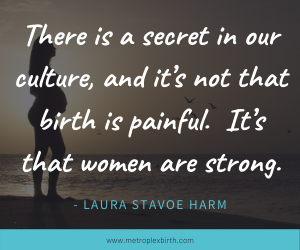 The Best Natural Birth Books:
Ina May's Guide to Childbirth by Ina May Gaskin
This one is an absolute classic and I consider it required reading for all pregnant women. Much of the content focuses on how amazing women's bodies are and how natural and normal birth is. The first half of the book contains birth stories and the second half is filled with inspirational and eye-opening information to help you feel empowered and less fearful about birth. It's information on relaxation and trusting your body's ability to give birth is gold!
Natural Hospital Birth by Cynthia Gabriel
This book has many important tips for giving birth specifically in the hospital and helps you work through being an advocate for yourself, even if you are faced with a less than supportive hospital environment. It answers all the big questions about natural birth and gives specifics about what to do, think, and say to experience a peaceful, natural hospital birth. You don't have to be planning a hospital birth to benefit from reading this either. I actually first read this before my home birth and loved it! Do not miss reading her perspective on pain in childbirth in the introduction. It is so helpful!
The Thinking Woman's Guide to a Better Birth by Henci Goer
This book challenges many elements of maternity care and really helps you think through why things are done the way they are. This is not a touchy feely, artsy approach to birth. It won't teach you to relax or get in touch with your inner mother. Instead, it will guide you through a rational examination of studies and help you think through what you want for your birth. Some of the studies she cites are older, but many practices have unfortunately not changed much at all. It is still very relevant, empowering, and thought provoking.
The Birth Partner by Penny Simkin
If you plan to have someone with you at your birth – a husband, a partner, a mother, a friend – they need to be prepared for natural birth too! It will make your birth unnecessarily difficult to be accompanied by someone who is scared or uninformed or even opposed to natural birth. This book offers practical information that will help your partner feel useful and prepared before the big day. It's a pretty thick book, so if you have a reluctant reader, maybe suggest a few key chapters, read excerpts aloud to him or her, or highlight certain sections. A supportive, knowledgeable partner will help you feel safe, loved, and relaxed as you approach your birth.
Birthing From Within by Pam England & Rob Horowitz
This book combines birth stories with a unique collection of birth advice. It is especially helpful in preparing for the mental and emotional sides of labor. The authors incorporate art and journaling as useful tools for preparing your mind and heart, which can be especially great for those working through a lot of fear or anxiety as they anticipate their birth or as they process past birth experiences. It's an especially good choice for intuitive and creative types.
Bonus Recommendation: Birth stories, birth stories, birth stories!
Read or listen to lots of positive, empowering birth stories. You can find stories in some of the books I've listed, but there are also many resources online and podcasts available with tons of great birth stories. They will teach you so much. Not only will you have a more complete picture of all the ways birth can unfold, but you'll also start realizing that if all these women can do it, you can do it too!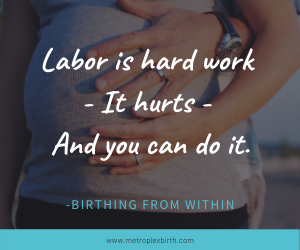 Read Your Way to an Amazing Birth
Of course, there are many other excellent books on birth, but these are the handful I found especially inspirational. If you haven't read much about natural birth up to this point, these books are a hearty dose of jaw-dropping, blow-your-mind information that you will soak up like a sponge!
I highly recommend you read them and let them transform your ideas about what is possible for your birth. Am I overselling them? I don't think so! Check them out and let me know what you think. I'd love to hear what your favorite birth books are in the comments!